Aujourd'hui je vous présente une box que je n'avais jamais testé avant, la FabFitFun. C'est une box trimestrielle, un peu chère ($49.99) mais elle contient plein de choses super, et en full size. Comme vous le savez j'adore ce genre de box et du coup j'ai voulu tester celle-ci. Ce n'est pas une box exclusivement beauté comme Birchbox ou ipsy, donc on peut y trouver plein de choses différentes. Elle est arrivée très rapidement, une grosse boîte youhou, et voici ce que j'ai reçu...
Today I present you a box that I had never tested before, the FabFitFun. This is a quarterly box, a bit expensive ($49.99), but it contains a lot of great things, and full size products. As you know I love this kind of box and I wanted to try this one. This is not exclusively a beauty box like Birchbox or Ipsy so you can find lots of different things. It arrived very quickly, a big box youhou, and here's what I got...
J'aime beaucoup le primer (full size), j'utilise beaucoup de genre de produits (BB Cream, primer...) et je vais définitivement utiliser celui-ci. Le parfum par contre je ne l'utiliserai pas, c'est un parfum roll-on à appliquer directement sur la peau, et je suis allergique au parfum. J'utilise des parfums mais en spray comme ça je peux les pulvériser sur mes vêtements et pas directement sur ma peau. Ceci dit il sent super bon !
I love the primer (full size), I use a lot this type of products (BB Cream, Primer ...) and I will definitely use it. But the perfume I will not use it, it is a roll-on perfume to apply directly on the skin, and I'm allergic to frangrance. I use perfume in spray like that but I can spray it on my clothes and not directly on my skin. That said it smeels super good!
Je n'utilise jamais de shampoing sec, celui-ci est est un full size, et d'après ce que j'ai vu sur le net c'est un très bon produit, mais je sais que je ne l'utiliserai pas. Tout comme le turband, il est super joli et j'adore le motif mais je ne porte pas ce genre d'accessoires, ça ne me va pas vraiment.
I never use dry shampoo, it is is a full size, and from what I've seen on the net is a very good product, but I know I'll never use it. Just as the turband, it is super nice and I love the design but I do not wear this kind of accessories, it does not really suit me.
Des chips aux épinards, ça sonne moyen mais j'ai finis le paquet en 2 secondes, elles sont délicieuses et je vais définitivement en racheter! La mini balle pour faire du fitness, super idée en soit, sauf que moi et le fitness ça fait 2, donc je ne l'utiliserai pas, mais je trouve que c'est un super objet à avoir dans ce genre de box.
Spinach chips, it sounds weird but I finished them in 2 seconds, they are delicious and I will definitely buy some more! The mini ball for fitness, great idea, except me and fitness are not good friends, so I'll never use it, but I think it is a great item to have in this kind of box.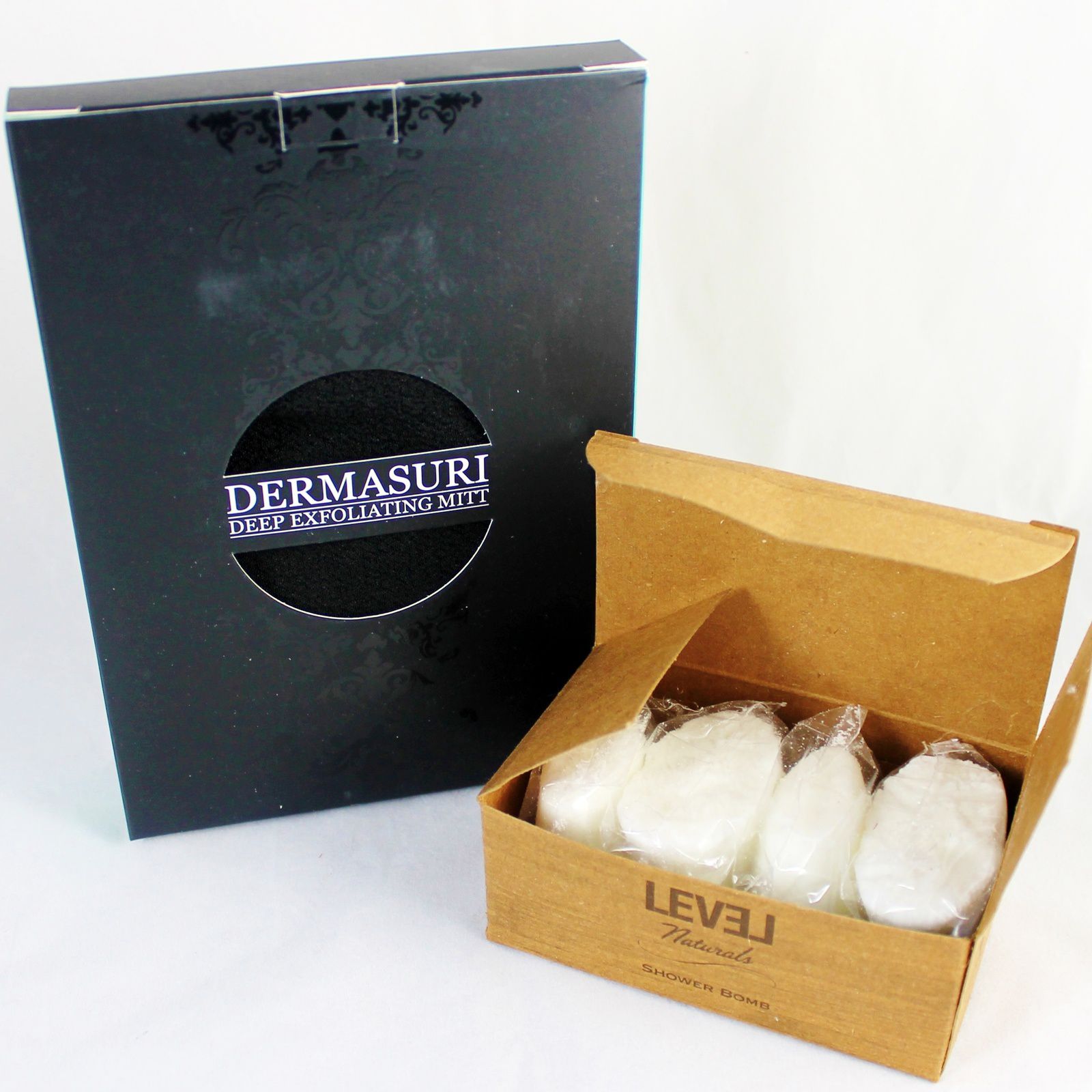 Un gant exfoliant, je dis oui, j'adore, je l'ai testé et j'adore. Les shower bombs sont de petit galets a mettre sur l'évacuation d'eau de la douche, en se dissolvant elles dégagent un parfum d'eucalyptus et de menthol, ça donne un peu côté spa c'est super agréable et très relaxant, je pense en racheter j'ai vraiment aimé.
An exfoliating glove, I say yes, I love, I tested it and I love it. The shower bombs are small pebbles to put on the water drain in the shower, when dissolving they give a scent of eucalyptus and menthol, it gives a little spa effect and it is super nice and very relaxing, I will buy some more because I really liked them.
En résumé, la box est vraiment intéressante financièrement, la totalité des produits est estimée a $217.91 (et je n'ai payé que $49.99), donc de ce côté là rien à redire. Personnellement je ne vais utiliser que la moitié des produits mais cela reste quand même intéressant, et le reste je vais surement les donner ou les échanger sur edivv (c'est un site d'échange d'échantillons et de produits en tout genre, c'est super pour échanger les produits reçu dans les box au lieu de les jeter). Je ne sais pas encore si je vais continuer cet abonnement, j'ai d'autres box à tester pour comparer avant de prendre une décision, je vous montrerez tout ça !
In summary, the box is really interesting financially, sum of all products is estimated to be $217.91 (and I only paid $49.99), so no complaints. Personally I will only use half of the products but it's still interesting, and the rest I'll probably give them or swap edivv (this is a site of exchange for samples and products of all kinds, It is great to swap products received in box instead of throwingthem away). I do not know yet if I will continue this subscription, I have other boxes to try and compare before making a decision, I'll show you that!
Everything a woman needs to feel great from the inside out!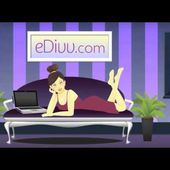 Join eDivv today!